British Columbia Trip
I'm sure anyone reading this is aware that British Columbia has the finest cold water diving anywhere on Earth. My trip in 2005 was some of the most exhilarating diving I have done anywhere. I will be chartering the Mamro again and heading back in 2009.
DATES: May 1-8, 2009
COST: $1,899.00 USD per person
INCLUDES: All diving, meals, airfills, tanks, weights, and non-alcoholic drinks. Does not include airfare or transport to Port Hardy from Vancouver.
You will need to fly into Vancouver, BC then drive to Port Hardy. We will rent two minivans for the group and that will cost a little extra--but cheaper than flying, especially with luggage.
We will be doing our diving in the amazing Port Hardy area. I will be filming sequences for Jonathan Bird's Blue World so we will have a professional critter handler on the boat to help with some of the sequences.
SOLD OUT !
Payment schedule

Deposit - $500.00

Due ASAP

Payment 2 - $500.00

Due 1/1/09

Final Payment - $899.00

Due 3/1/09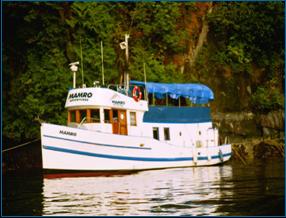 Our dive boat, the M/V Mamro, a 52 foot live aboard dive boat out of Port Hardy, BC.
SCHEDULE: Fly into Vancouver, drive to Port Hardy and board the boat on May 1, 2009. Depart the boat for flights home on May 8, 2009.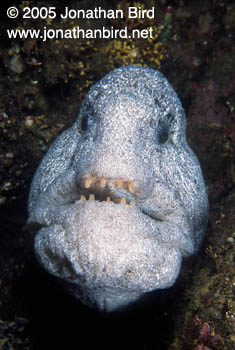 The world's largest blenny...a wolf "eel" at the wreck of the Themis.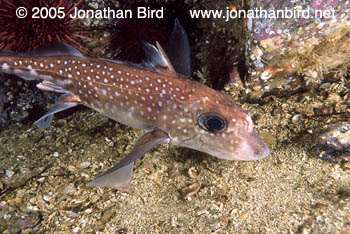 We will be see interesting and unusual animals like this ratfish, a relative of sharks.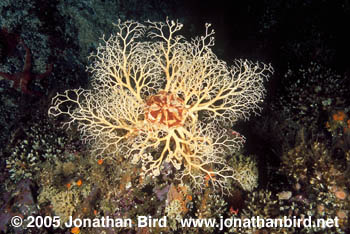 A big basket star on the wall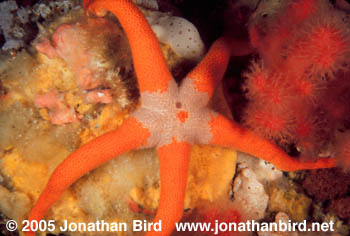 An orange sea star, red soft coral and yellow sponge...it doesn't get much more colorful than that!

A face only a mother could love...a decorator crab.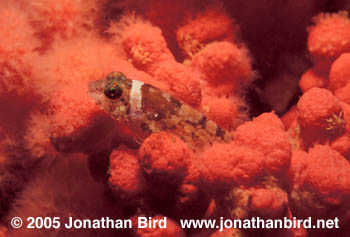 A small skulpin in soft coral. A good place for a rest.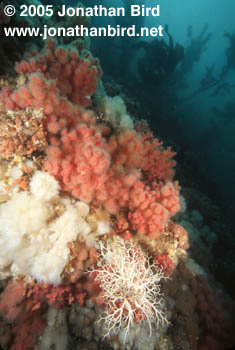 The amazing Browning Wall.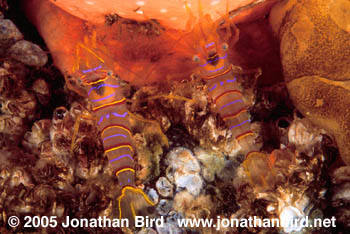 Colorful Clown shrimp hiding at the base of an anemone.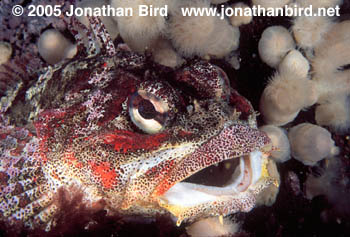 "What are you lookin' at?" This Irish Lord is chomping on a crab.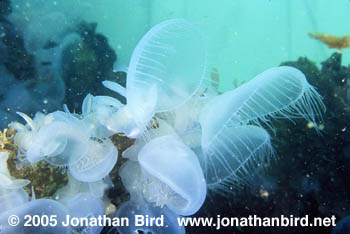 Melibe nudibranchs filter feeding plankton.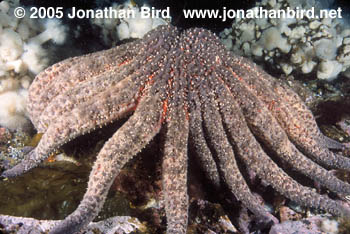 The world's largest sea star, the Sunflower Star.