In August, 2002, I chartered the Sere Ni Wai, now called the Fiji Aggressor II for a 7 day excursion to the islands of Fiji for excellent diving and an underwater photography course. A few of the shots are up. The full "trip report "with pictures appeared as an 8 page story in Sport Diver Magazine. It's the cover story of the Nov/Dec 2002 issue, so get a copy!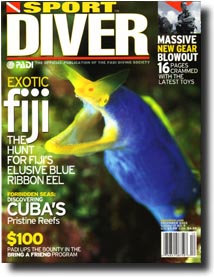 Meanwhile, here are a few pictures from the trip.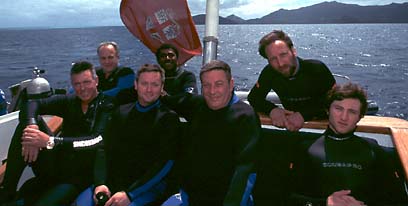 Our intrepid group (L to R): Dave, Al, Jonathan, Moses, Peter, Carl and Daniel.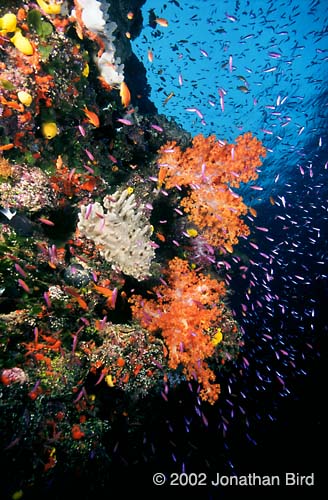 A beautiful Fijian coral reef. This is "Ron's Delight" at Makogai Island.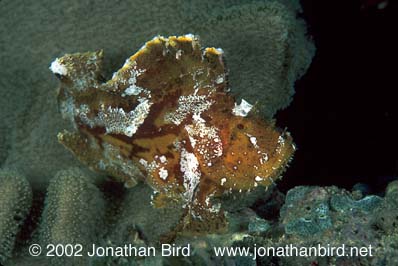 A Leaf Scorpionfish does a pretty good job of looking like a leaf!

A Blue Ribbon Eel, the world's coolest-looking moray!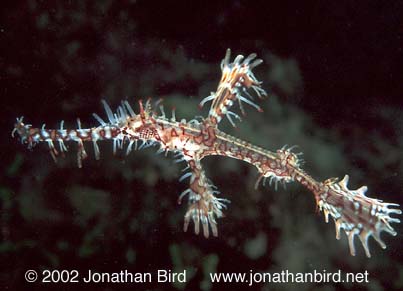 A Harlequin Ghost Pipefish only an inch long.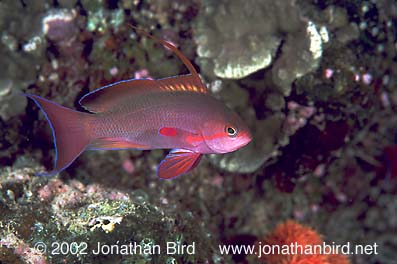 A Lyretail Basslet, one of the more common small fishes seen around Fijian reefs.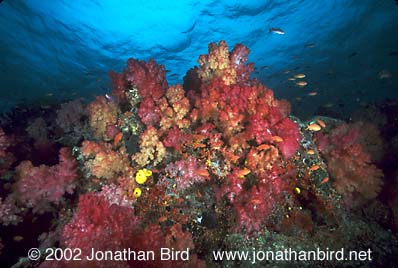 This reef really blew me away!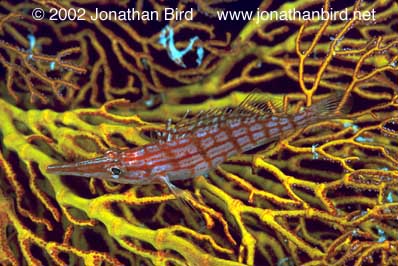 A Longnose Hawkfish.